Sash Windows Shirebrook
Sash Windows ar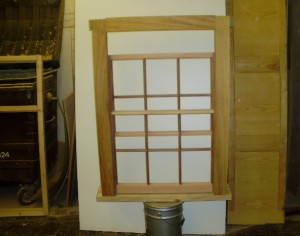 e antiques in their own right and they are a staple part of many British historical buildings and homes.
They were extremely popular hundreds of years ago, and they continue to be so today, as they offer numerous benefits both aesthetically and practically.
The sash window is incredibly well suited to withstand the often wet British climate, as they can be closed down to a narrow gap, allowing for good ventilation whilst preventing rain from entering the building.
As they are contained within the box, sash windows are much less susceptible to distortion and rot than a hinged casement adding greatly to their life spn. They can also be fitted with hidden draught seals which further enhances the performance and efficiency of these windows.
We manufacture all sash windows completely in house and to match existing frames exactly along with ensuring compliance with Local authority conditions on Listed Buildings.
So, if more information and a free quotation on sash windows in Shirebrook or surrounding arewas such as Bolsover, Chesterfield and Mansfield, then be sure to get in touch with the Gascoyne Joinery team today on 01623 655 711 or via our contact form.