Sash Windows Huthwaite
Gascoyne Join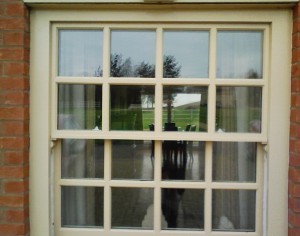 ery have been manufacturing and  fitting sash windows to homes and historic buildings for over 20 years now, so we know exactly what these staples of British hist0ry are all about.
They are antiques in their own right and are designed and made to be serviced and repaired.They offer many advantages over other windows, for example they are contained within the box so they are less likely to warp or rot, and they are more suited to the wet British climate as they can be closed narrowly to keep rain out but still allow good ventilation. They can also have hidden draught seal to further improve efficiency.
We always follow the same guidelines when designing and manufacturing our sash windows to ensure they are of the highest quality, for example we vow to carry out 100% of the work in house in our own workshop, and we always construct them to match existing frames exactly and also to comply with Local authority conditions on Listed Buildings.
So, if you're in Huthwaite or any surrounding areas, get in touch with Gascoyne Joinery today on 01623 655 711 or via our contact form.