Orangeries Sutton In Ashfield
Gascoyne Joinery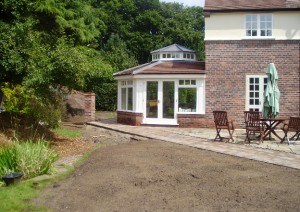 have been serving the people of Sutton In Ashfield with stylish orangeries for many years. Originally used to house citrus plants and fruits such as oranges, an orangery now makes for a fantastic, stylish place to entertain friends, or simply watch the world go by.
Every orangery is unique, and we have covered almost every design thinkable in Sutton In Ashfield and surrouding areas, constructing some extremely spacious, bright and relaxing places, which often end up being the most used room in the house.
Regardless of size or design however, we always carry out 100% of the work in house, from design to manufacture, the work always stays in our workshop, meaning that we don't have to pay for outside sources, and the prices then stay low for you.
So, if you're looking to add style and space to your home in Sutton In Ashfield or surrounding areas such as Mansfield, Nottingham and Derby, then do get in touch today for a free quotation either on 01623 655711 or through our contact form.