Listed Windows Shirebrook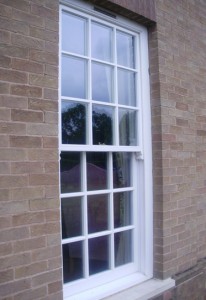 Regardless of whether its a sash window or a whole set of traditional windows, from single glazed for a listed building, to double glazed to fit in with modern building regulations, the Gascoyne Joinery team have over 20 years of experience and have therefore met every size, shape and scale of challenge when it comes to the manufacture of listed windows.
These windows are highly popular throughout Midlands region, including in Shirebrook, and we have a large database of extremely happy customers who will back up the reputation we have built as being one of the best manufacturers of listed windows in the region. Our team puts full commitment into all of their work, which is exactly why we carry out 100% of our work in house, never outsourcing, so we can therefore keep the quality high and the prices low.
We also ensure that all of our timber is from responsibly managed sources, and we can fit draught excluders to improve the efficiency of your windows.
For more information and a free quotation on windows for listed buildings in Shirebrook or any surrounding areas in the Midlands, including, but not limited to, Derby, Bolsover and Chesterfield, get in touch with the Gascoyne Joinery team today on 01623 655 711 or via our contact form and see what we can do for you.