Listed Windows Burton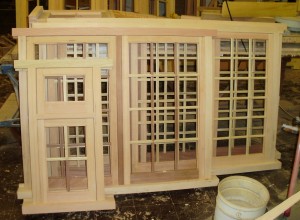 Whatever it is you're after, whether its a lone single glazed sash window, or a whole collection of double glazed traditional casements for an entire building renovation, we have dealt with it all in our 20+ years of experience, and can therefore offer a top quality service for any job or specification.
Our professionalism, skills, and insistence to never settle for anything less than perfect has led to us building up a reputation as one of the best manufacturers of listed windows in Burton and the entire East Midlands region
One major contributing part to our high standards is the fact we never outsource work, it all gets done in our Mansfield workshop, so we can therefore ensure the quality stays high and the prices stay as low as competitively possible for you.
So, for more information and a free quotation on character adding listed windows in Burton or anywhere East Midlands is something which interests you, get in touch with the Gascoyne Joinery team today on01623 655 711 or via our contact form and see what we can offer you.