Joinery Mansfield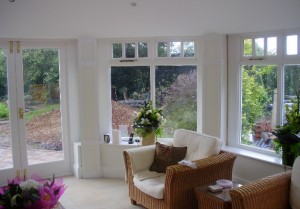 Currently in the third decade of serving the area of Mansfield, Gascoyne Joinery have built up a reputation as being one of the very top Joinery firms in all of the region, and with our wide array of top quality services, its not hard to see why its become that way.
From small windows to entire building extensions, our team have dealt with all aspects of joinery since we first entered the trade in 1990, and this experience has allowed us to confidently guarantee that by choosing us you will enjoy the very highest levels of joinery, with all products made from sustainable materials, and all work carried out in our very own local factory – never outsourced!
The vast range of joinery services our team can provide covers the following:
Timber Windows
Sliding Sash Windows
Casement Windows
Bi Fold Doors
Lantern Roofs
However extensive that list may be though, we are not just limited to that, and whatever your joinery needs, whether they be small or large, for a modern building or a period restoration, we may well be able to help.
So, if you live in, or are working in the Mansfield area and are looking for a reliable and professional joinery company to put your faith in, then be sure to get in touch with our team here at Gascoyne Joinery on 01623 655711 or use the contact us form on this page.