Windows For Listed Buildings Worksop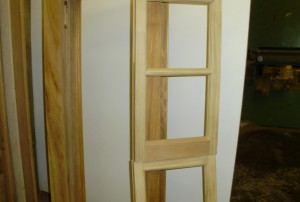 Here at Gascoyne Joinery we have been serving the Worksop area with windows for listed buildings for over 20 years, and our long line of happy customers is testament to the skills, experience and dedication of our joinery team.
Having built up a reputation of being one of the best manufacturers of windows for listed buildings in Nottinghamshire, you can be sure that our team will provide you with nothing less than a top quality product that both us and you are happy with.
Regardless of what you require, whether its just one single glazed traditional casement window for a listed building or an entire set of double glazed sash windows, our highly experienced, skilful team will always carry out 100% of the work in house – absolutely nothing is ever outsourced.
We also ensure that our work has as little effect on the environment as possible, we bring in all of our timber from responsibly managed sources, and we also offer draught seals to improve window efficiency.
So, if windows for listed buildings in Worksop and surrounding East Midlands areas interest you, then get in touch with the Gascoyne Joinery team today on, 01623 655 711 or via our contact form and see what we can do for you with a free quotation.