Listed Windows Nottinghamshire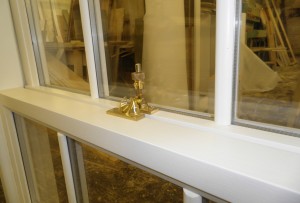 Gascoyne Joinery have been serving Nottinghamshire with all of their joinery needs for over 20 years now, and that includes the manufacture and fitting of listed windows. Over this time the team have picked up the skills and experience necessary to take on any challenge and provide the customer with a top quality product which both us and they are happy with.
Regardless of what your needs may be, from single glazed to double, sash windows to traditional casement, our team will always approach the job with attention to detail, care, and professionalism, we always carry out 100% of the work in house and never outsource anything – something which helps us keep the quality high and the prices low.
We also take the environment into consideration, which is why we only use timber from responsibly managed sources, and offer efficiency improving extras such as draught seals.
So, if listed windows are something which interest you, then be sure to get in touch with the Gascoyne Joinery team today on 01623 655 711 or via our contact form, and see what we can do for you with a free quotation.